Overview
Refer to the Getting Started section to see how you can install and start using Surface.​
What is enosix Surface?​
enosix Surface is a native Salesforce application that provides read-only, real-time viewing of SAP Enterprise Resource Planning (ERP) data directly from within Salesforce. It lets you integrate SAP (SAP ECC or S/4HANA) and Salesforce data in one convenient location. Surface's SAP data virtualization provides real-time data (orders, invoices, delivery, tracking numbers, customer information) to your sales team, call center representatives, and other Salesforce users. This empowers your team to provide better service to your customers and sell more products.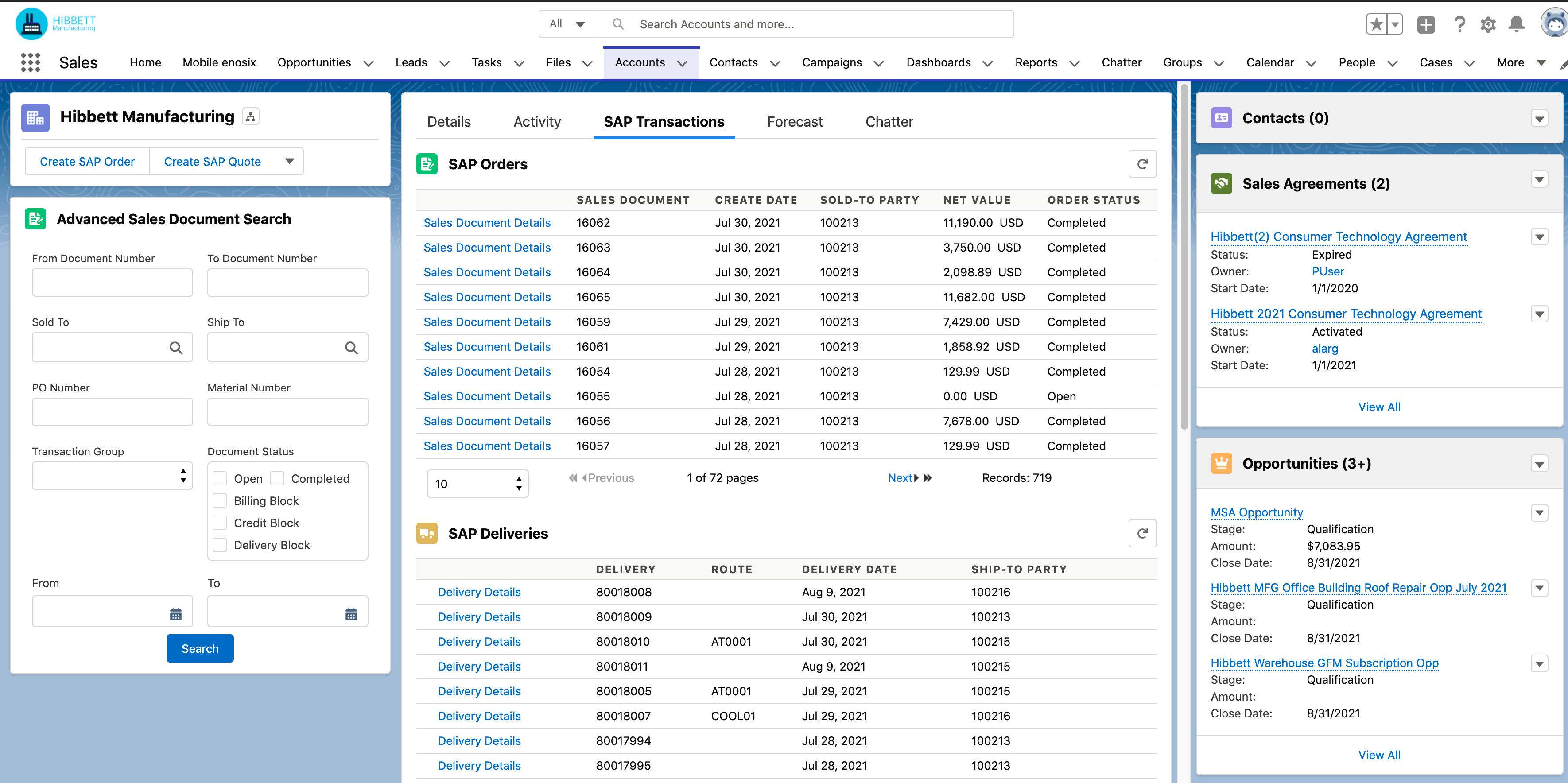 Who is Surface for?​
Surface is for Sales Cloud & Service Cloud users who need to view accurate, real-time SAP information directly in Salesforce.
How can I start using Surface?​
As a Salesforce admin, you can use the power of Lightning App Builder to drag and drop enosix Lightning Components onto a page. These components provide common groups of SAP information that business users want to see in Salesforce. Surface provides a variety of configuration options, so when you place a Lightning component on a page, you can choose which fields you want to show/hide based on the SAP system information that you want to use.
How Does Surface Work ?​
Surface uses enosix pre-built Rapid Integration Objects (RIOs) that provide an easier and simpler method of accessing SAP data. By using pre-package extensible components for both front end and backend a full out of the box Salesforce to SAP integration solution can be deployed without writing any code.